HK XINGYUE ADDR.:Flat A,Floor 15,
Manly Commercial Building,15 Soy Street,Mong Kok,Kowloon,HongKong.
Tel: 86-769-22288565
(0769) 222 888 65
Ms. Xie: 13825761286
Fax: 86-769-22288685
Email :xy1688@188.com
MSN£ºxingyuehandbag@hotmail.com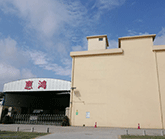 Dongguan Huihong Handbag Co., Ltd. is an experienced handbag manufacturing company, which was established in Dongguan in 2002. We specialize in the production of various types of handbags, such as: fashion bags, leisure bags, evening makeup bags, cosmetic bags, computer bags, tool bags, shopping bags and so on. We use PU, PVC, canvas, dermis, nylon, Oxford, polyester, knitted/ribbed fabric, netting and so on. We have a group of experienced quality inspectors.